Linbit Kubernetes Persistent Storage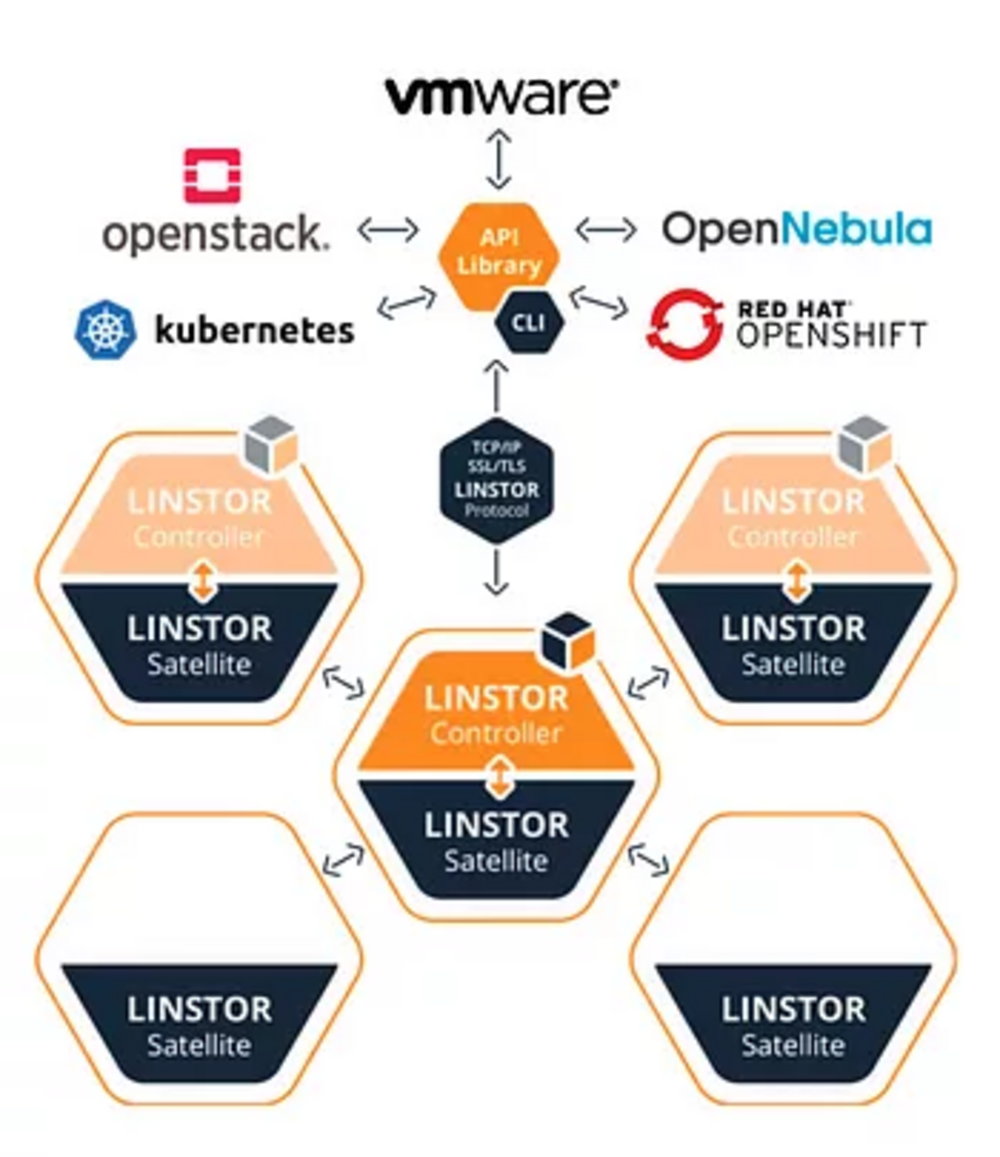 ---
The company behind open source DRBD® data replication software and LINSTOR® software-defined storage (SDS) has developed LINBIT vSAN. This new platform provides ease of installation for hyperconvergence infrastructure (HCI), while offering data locality and replication for hypervisors.
By offering high-performance and value-added block storage software, LINBIT guides businesses with a strong infrastructure backed by vSAN to complete their digital journeys successfully.
LINBIT is among the fastest-growing storage companies in Europe for the last ten years, and one of the world's most successful tech companies. With the support of its subscription service model, LINBIT enables many companies to gain an economic advantage. LINBIT helps its customers to be more competitive by implementing innovative storage solutions and improving their digital journeys.
HCI is becoming rapidly adopted by organizations of all sizes and industries to support better business outcomes. Therefore, LINBIT developers are dedicated to providing an HCI solution with three key features in mind:
High performance Solid reliability Simple infrastructure management How to Build It: Our LINBIT vSAN SDS for VMware solution contains a broad range of open source technologies: CentOS8, DRBD®, LINSTOR®, Pacemaker, and LINSTOR iSCSI. Its focus is to make these sophisticated technologies available to a non-Linux audience. At the same time, it maintains the transparency of the open-source ecosystem.
All of LINBIT's components are packaged as RPM packages and integrated on top of CentOS8. This is considered best practice in the industry. The root account is available to the user. If an additional monitoring system is required, LINBIT can easily assist. Our vSAN is capable of accommodating multiple forms of customization.
How It Works: The solution needs at least three servers, but only two of them need to come with storage devices for the datastore. All writes to the iSCSI target are mirrored to the first two servers. The third is needed to provide quorum in the system during the failure of one machine.
As the user increases the number of hosts, they can increase the number of redundancies. LINBIT vSAN is capable of creating a resource of up to 32 different copies.
Last Words from Philipp Reisner: "Those performance numbers mark a milestone in the development of open-source SDS platforms. The results [IOPS world record broken] prove we can speed up High Availability at a large scale without resorting to high-cost proprietary software stacks," says CEO Philipp Reisner.
About LINBIT: LINBIT is the force behind DRBD and a leader in open-source Linux block storage software for enterprise and cloud computing. LINBIT's software has helped hundreds of global companies such as Volkswagen, Intel, Cisco, Siemens, and the BBC to provide High Availability (HA), Geo Clustering for Disaster Recovery (DR), and Software-Defined Storage (SDS) for public and private clouds. With offices in Vienna and Portland, LINBIT partners with companies like Red Hat, Intel, IBM, and DaoCloud to drive Linux storage software adoption.
More information here:
---