Interviews with Ulanzi U-Rig Pro, iPhone and RØDELink Filmmaker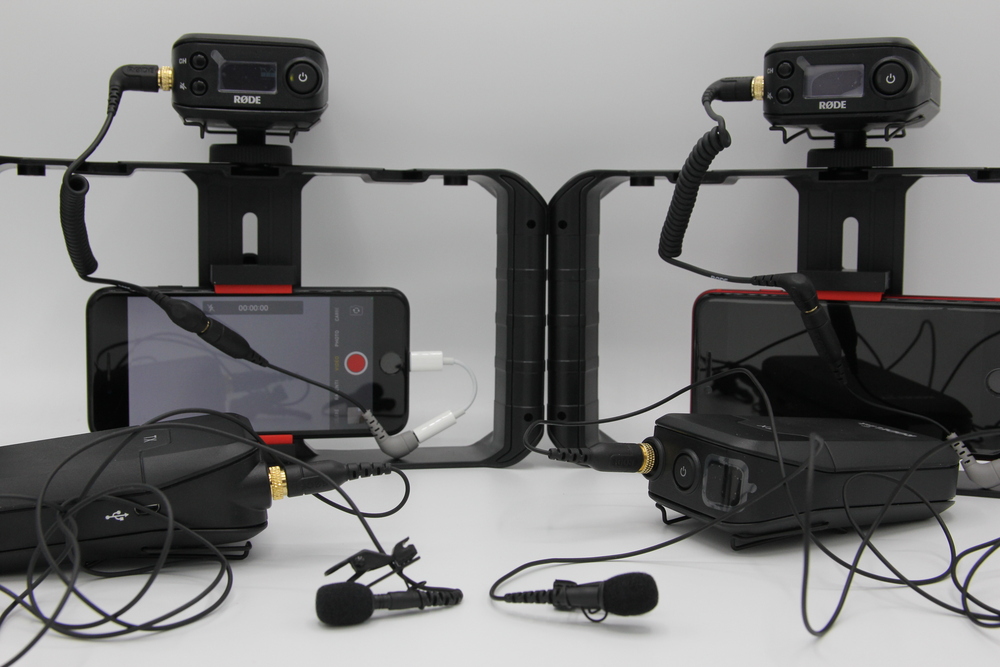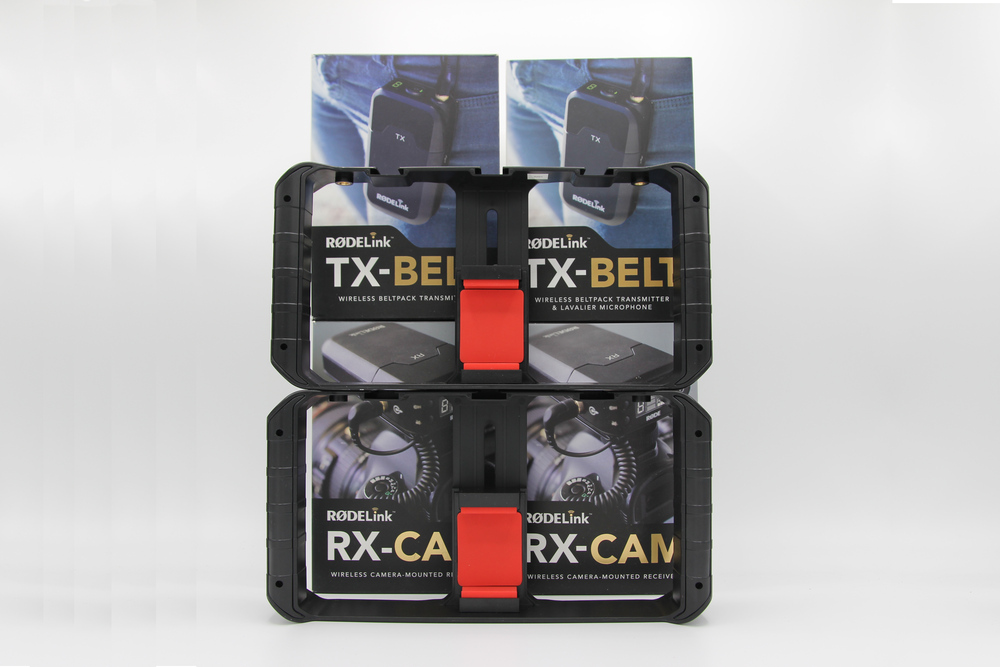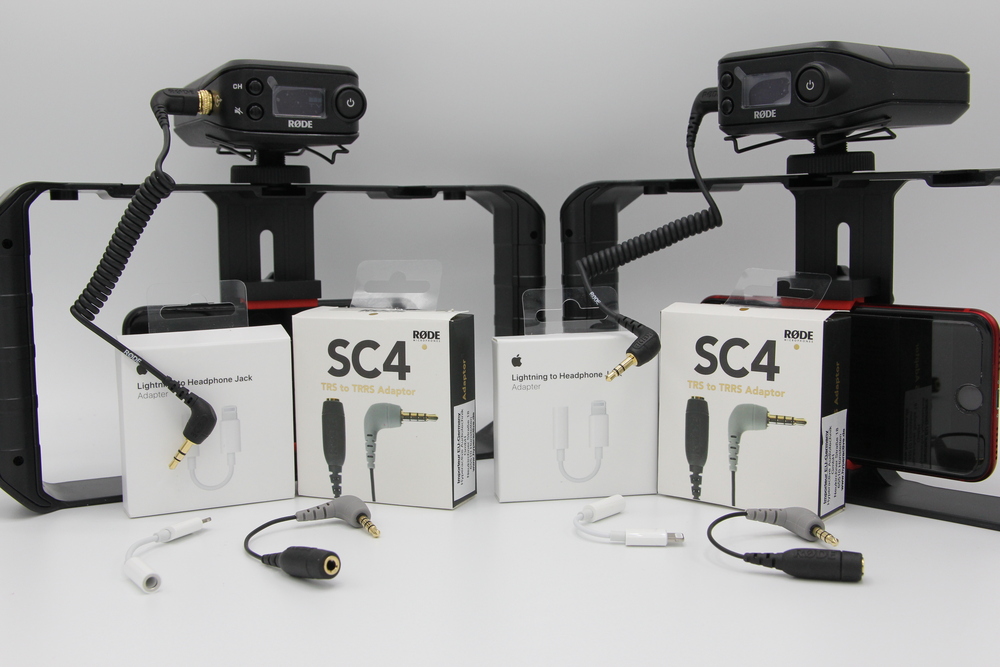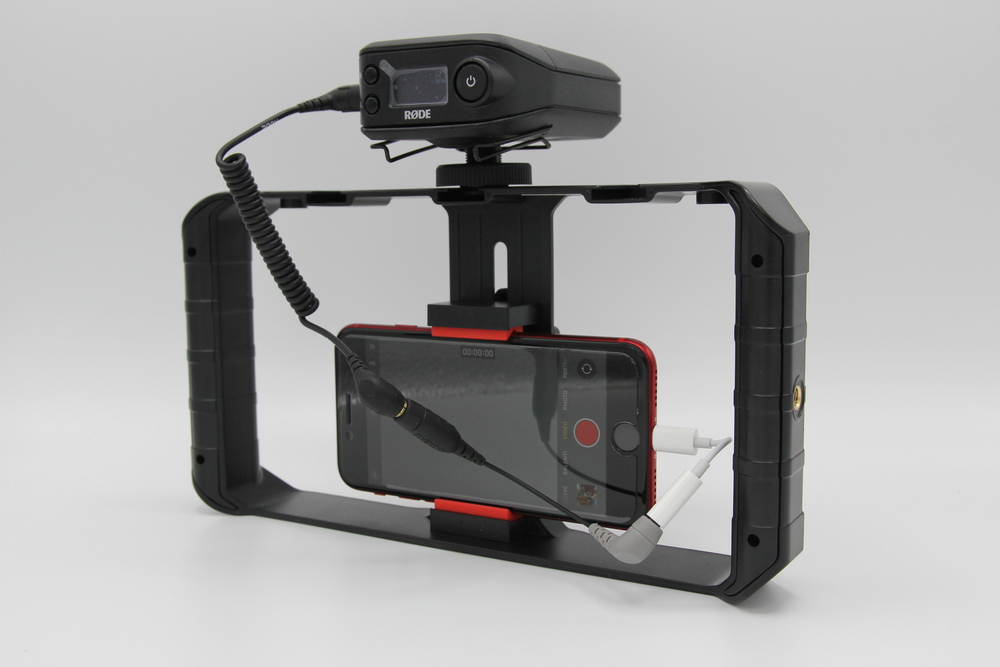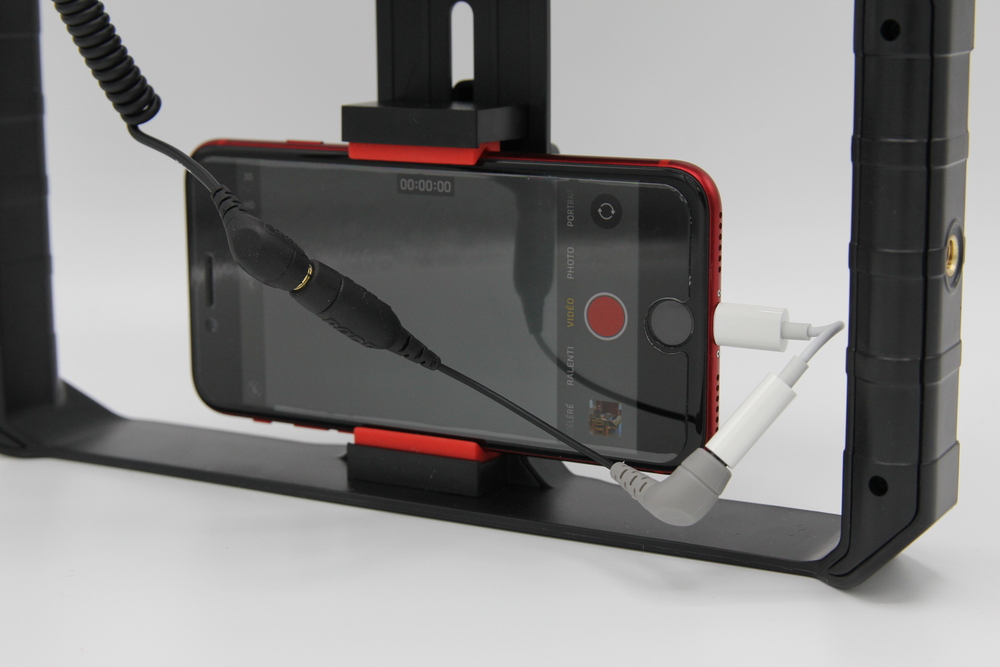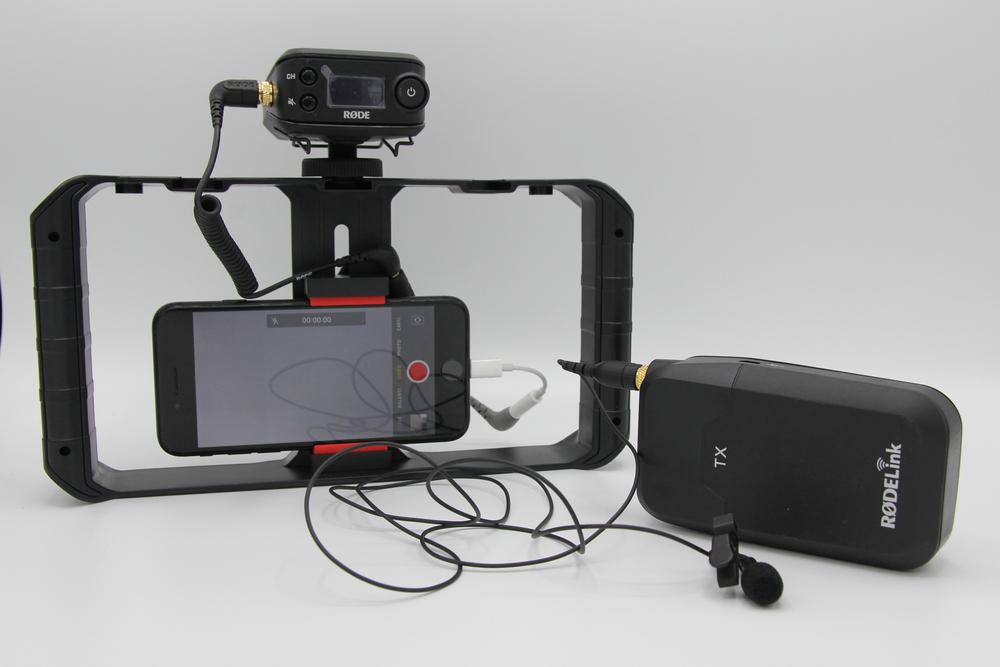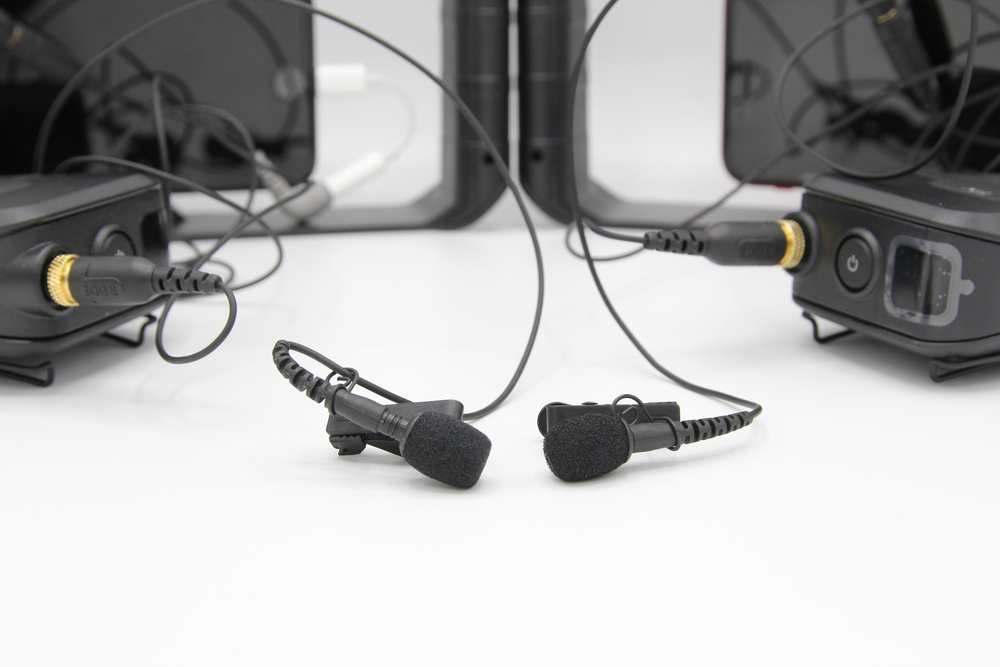 ---
iPhones provide a flexible solution for good image quality, but voice pickup is problematic without multiple tie microphones or shotgun microphones.
When I do interviews with two cameras and two microphones, I always lose a lot of time editing and synchronizing the sound tracks.
I have tried to find a simple solution and I present it to you.
Constitution of the kit
I assembled two iPhone video rigs each composed of these elements:
Ulanzi U-Rig pro

Ulanzi U-Rig Pro for iPhone interviews and RØDE

RØDELink Filmmaker Kit

RØDELink Filmmaker Kit

RØDE TRS to TRRS SC4 Adapter

Rode SC4 3.5mm TRS to TRRS Microphone Cable Adaptor, 3 Inches

Apple Lightning Headphone Jack

Apple Lightning to Headphone Jack Adapter

iPhone

Apple iPhone
Unpacking
You can unpack your rigs and RØDELink transceivers.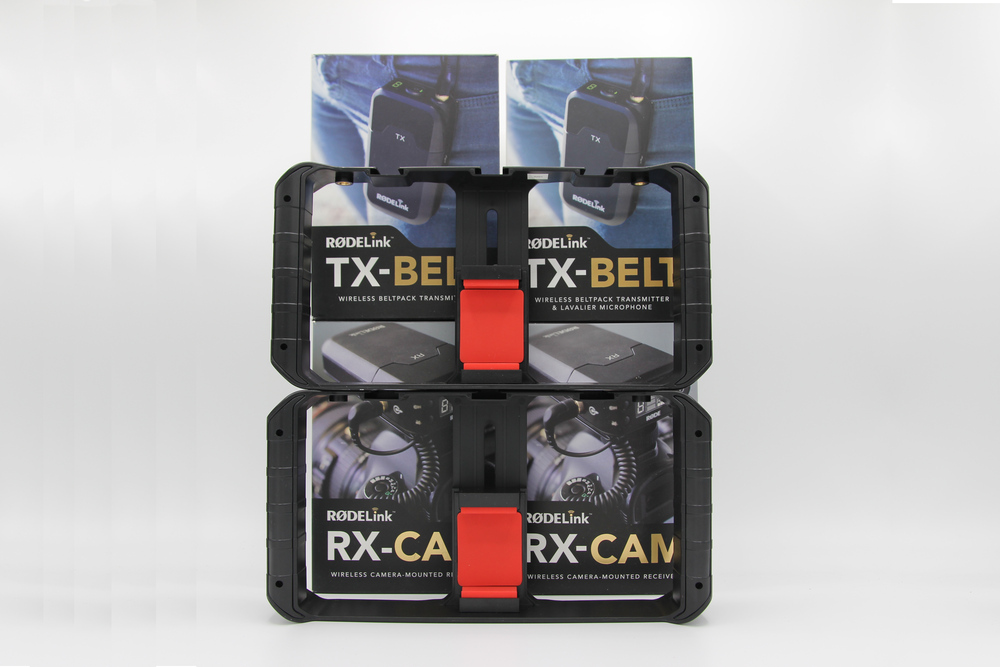 iPhone and receiver assembly
You can prepare the cables, each Rig needs :
a Lightning to TRS jack adapter
a RØDE SC4 TRS to TRRS adapter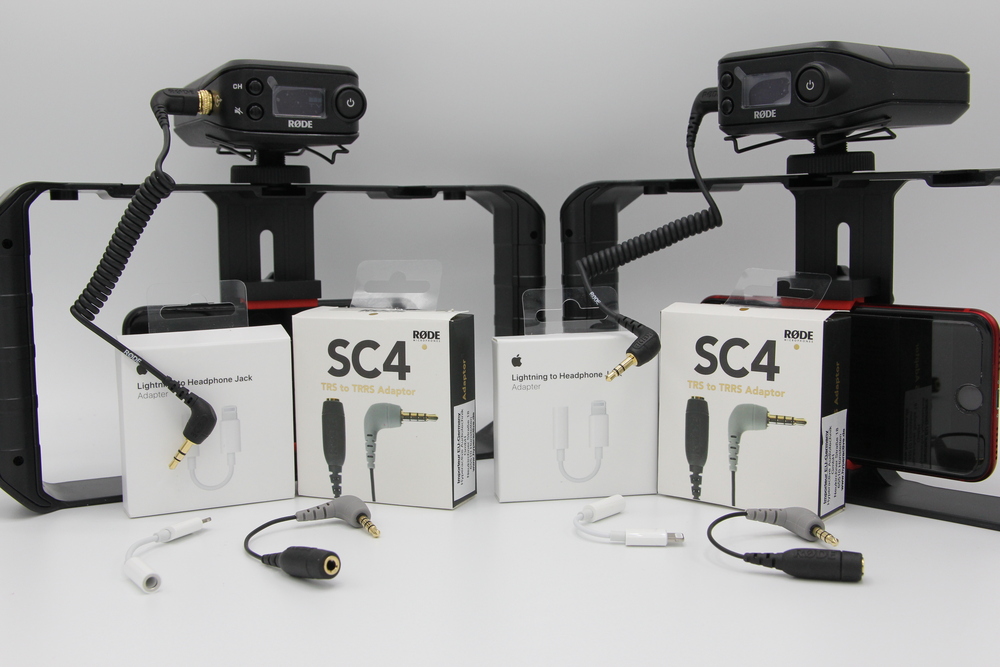 You just need to connect these items in series: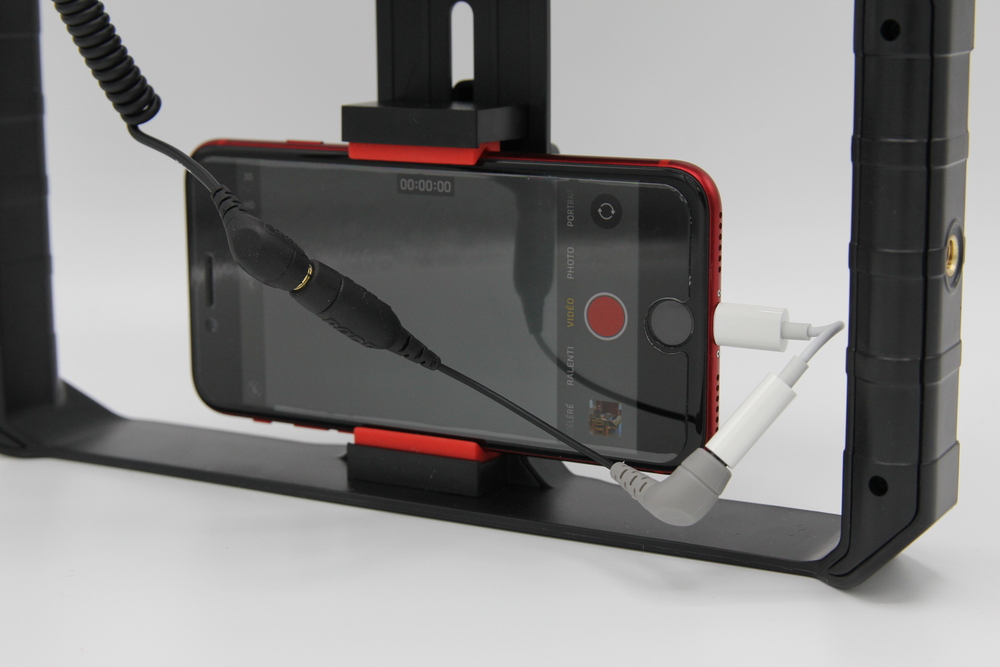 iPhone attachment
The iPhone simply attaches to the Ulanzi Rig, thanks to the jaw attachment.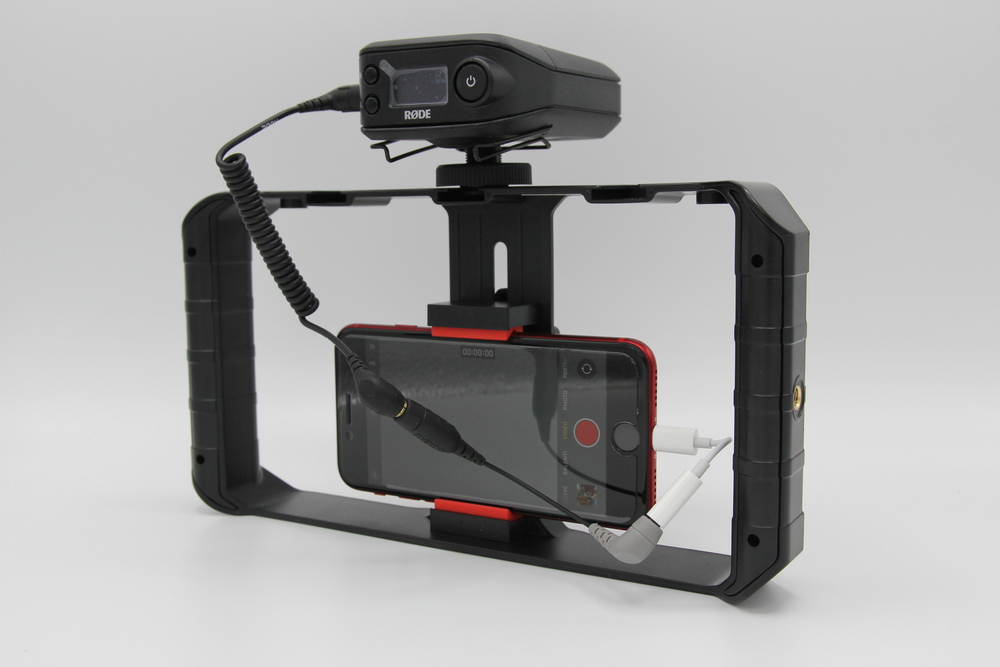 Testing the transmitters and microphones
You can test the transmitters and enjoy impressive voice quality.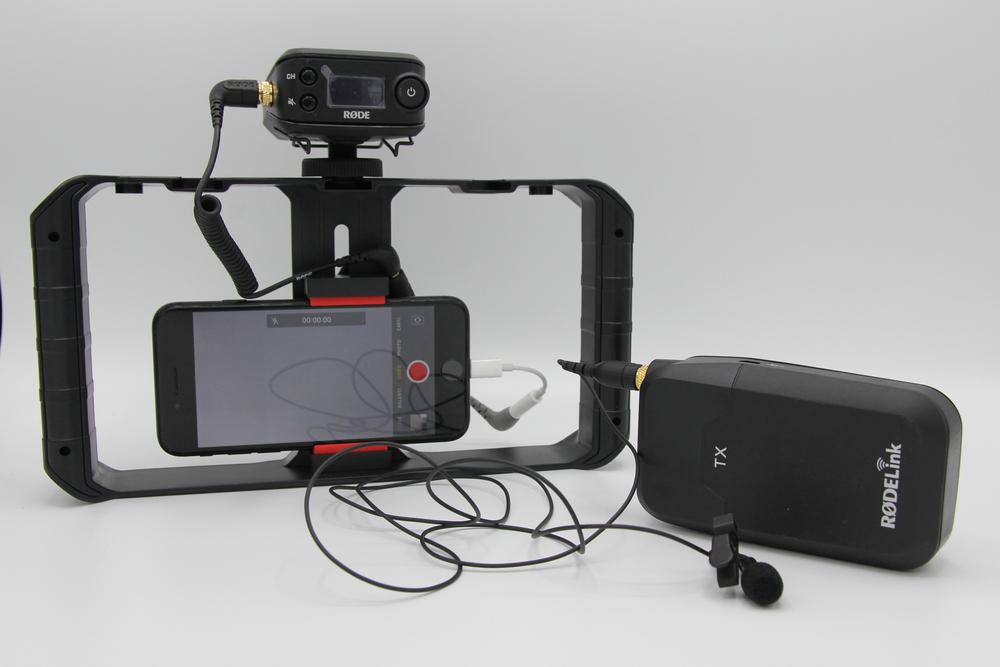 You can then make two recordings in parallel.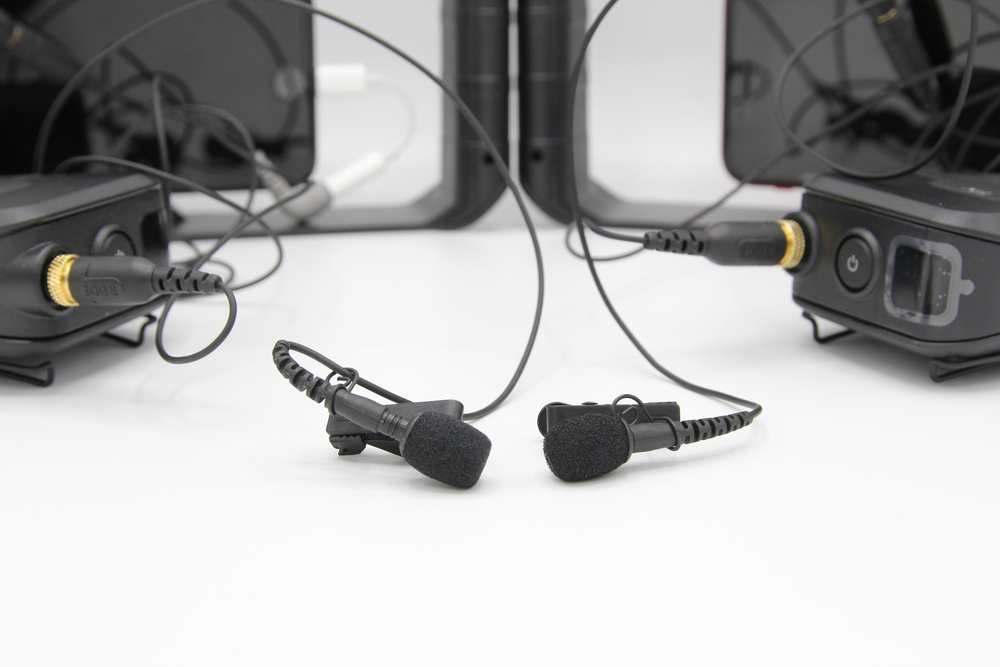 The solution is mobile and allows you to film in 2 minutes.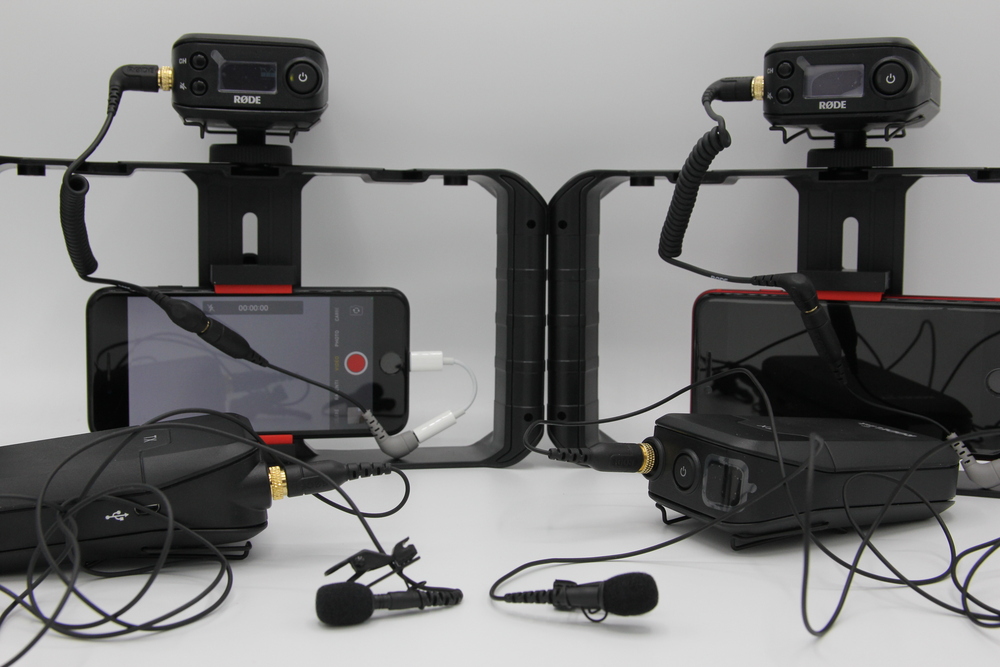 Conclusion
With the RØDELink tie mic, the iPhone picks up a very good sound. No more problems with the quality of capture or synchronization of audio tracks, I only have to manage two video + audio tracks when editing.
---